Heroes Of Might & Magic V + Extensions FR FULL REPACK
Télécharger Heroes Of Might & Magic V + Extensions FR FULL REPACK
Débit actuel 4176ko/s
Heroes of Might and Magic V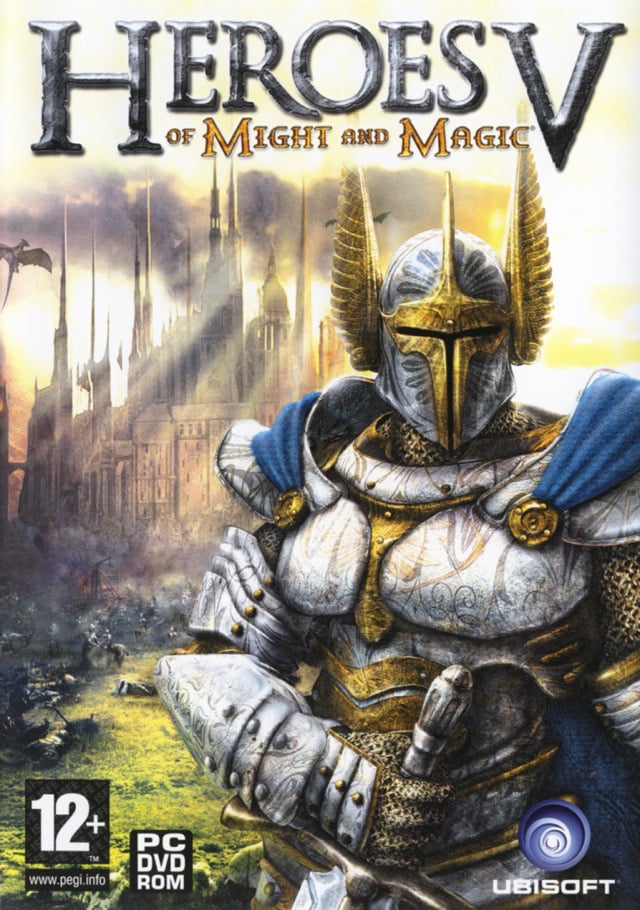 Éditeur : Ubisoft
Développeur : Nival Interactive
Type : Stratégie / Jeu de Rôle
Note du test : 17/20
Note des joueurs : 16/20
Date de sortie Française : 18 mai 2006
Alors que le quatrième volet d'Heroes of Might and Magic avait divisé les amateurs de la série surtout à cause de ses héros surpuissants pouvant se déplacer sur le champ de bataille, le cinquième opus a pour but de mettre tout le monde d'accord. Il ambitionne aussi de convertir de nouveaux joueurs au genre très particulier de la stratégie tour par tour grâce à ses graphismes léchés et à son (...)
Hébergeur : MegaUpload
Plateforme : PC
Format : Autre ...
Langue : Français
Sous-titres : Français
Découpé avec : 7-Zip
Nombre de fichiers : 3 + 1
Taille des fichiers : 990 Mo + 805 Mo
Taille totale : 3,69 Go
http://www.megaupload.com/?d=EXTKHHUC
http://www.megaupload.com/?d=RR68A7PD
http://www.megaupload.com/?d=18UFY0NL
http://www.megaupload.com/?d=44CNMJKD
Mot de passe : jes_for_wawa
Contient le jeu + les extensions Hammer of fate et Tribes of the east
Installation :
Il s'agit d'un repack fait par mes soins.
-Une fois l'archive décompressée avec 7-zip, vous obtenez un répertoire du nom du jeu.
-Déplacez le répertoire à l'endroit où vous voulez que le jeu soit installé (ex : c:jeux)
-lancez "setup.bat" contenu dans le répertoire.
-le jeu va s'auto-installer dans son propre répertoire (ça peut être long)
-c'est prêt! vous n'avez plus qu'à lancer le jeu par le raccourci qui a été créé sur le bureau.
notes complémentaires :
- pour désinstaller, lancer le raccourci de déinstallation sur le bureau.
- la désinstallation créera un répertoire contenant votre sauvegarde sur votre bureau en plus de désinstaller le jeu complètement.
- testé sur Win7 untlimate 64bits et Winxp pro 32 bits sans problème.
ATTENTION : cette install ne contient pas les composants optionnels (directx, Windows media player, etc...) vous devrez les installer vous-même si vous ne les avez pas.
Télécharger Heroes Of Might & Magic V + Extensions FR FULL REPACK
Télécharger Heroes Of Might & Magic V + Extensions FR FULL REPACK
Débit actuel 4176ko/s
Auteur
jesalvein
Votre avis
26
4
Fournisseur
Wawa-mania
Mots-clés
megaupload
heroes
of
might
amp
magic
v
extensions
fr
full
repack
Autres téléchargements en relation
Sonic Heroes FR FULL REPACK
RG Might & Magic : Clash of Heroes Full Fr Portable
Heroes Might of magic 2 3 4 5
Heroes might and Magic III
Heroes of Might and Magic 3 WoG-FR
Heroes Of Might And Magic V
Heroes of Might and Magic 3
DS Might & Magic : Clash of Heroes
Heroes Of Might And Magic 3
Might & Magic : Clash of Heroes nds